It's the fourth time, Sho-san. It's the fourth time I can give a toast on your birthday, and I'm so glad you are still here. Can't name the exact time, when I watched YamadaTarou, but I know, you just stole a part of my heart unawares from the moment, Takuya started to play the piano. But that place for you never was just yours, ne? You brought that other four with you, and slowly your rainbow land's grown in my soul until it filled everything. I'm so glad you never let me go, you know, you were here even when Ohno-san tried to overshine all of you, you were there on the second place, just as calmly and quietly as you do everything else.
Thank you for slowly healing my heart last year. Thank you for everything. ♥
Őszintén remélem, hogy csodálatos születésnapod volt. :)



星になるまで

001
002
003
004
005
006
007
008
009
010
011
012
013
014
015
016
017
018
019
020
021
022
023
024
025
026
027
028
029
030

PLEASE: leave a comment // credit // do not hotlink // feel free to use them anyway

CrediT: trapne diane91 lessrest








CrediT for the icontable.
But my main present is something else. It's a rather weird gift, because it's a sad story, but I always wanted to write something like this with Sho-san. I started to work on it last year around september, but couldn't finish for Ohno-san's birthday, so here it is now. My first Yamapair fanfiction. ♥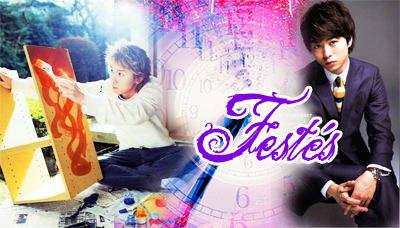 Mood:
jubilant
Music: Sho-san - Where is the love?